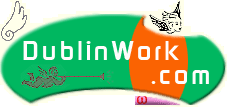 X. C.
...
...
Cork City
Tel: 086 ... ....

Categories: Information Technology
PROFILE
---
Honours graduate in Computer Science with strong communication skills. In the final year of MSc Multimedia Technology in University College Cork, and keen to gain employment in the IT industry, ideal candidate for positions as Java / Web programmer.
EDUCATION
---
2005 - Present:
UNIVERSITY COLLEGE CORK
MSc (Multimedia Technology) Degree

Subjects:

Introduction to Multimedia Tech
The Web
Digital Video
Digital Audio
Virtual Reality
Graphics and Animation

Final Year Research Project:

Mathematic graphics tool which is developed in JAVA.
Using 2D and 3D visualization and animation to process some mathematical graphics.
Developed Friendly interface to help the user with the operation.
Interactive geometry graphics can be created or modified with some of the features that are realized by the combination of analytic geometry and Java programming skill.

2001-2005:
FINANCE AND ECONOMICS COLLEGE OF GUIZHOU PROVINCE, CHINA
B.S (Computer Science) Degree (result in 85%)

Core Subjects:

Programming language (C++)
Database
Compiler
Computer Graphics (C)
Operation System
Data structure
Network
Software Engineering
Mathematical modeling
Systems Architecture
JAVA

Final Year Project:

Management Information System for students - records which is developed in Delphi.
This system is used for managing students - record information, it supports many operations such as information appending, deleting and searching by both administrators and regular users.
SQL Server 2000 is used to develop the database.
COMPUTER SKILLS
---
Language: good at Java and JavaScript, HTML, XHTML, familiar with C, PHP, Delphi.
Operation system: very familiar with Windows and Mac OS.
Database: SQL Server
Application: Final Cut Express, After Effect, PhotoShop, Dreamweaver, Microsoft Office.
EMPLOYMENT
---
Sep 2004 - Feb 2005, Java Programmer:
SOEN Software Company, Shanghai, China

External package of Japanese commercial software from NEC.
Getting a detailed program specification and discussing it with clients.
Clarifying precisely what actions the program is intended to perform.
Programming in Java and HTML. Programs mainly done as Servlet & JSP, Oracle as database and Weblogic as platform.
Working frequently within a team to write a specific section of the program.
Creating examples of the data that the program is designed to process and testing the data sets to check that output from the program works as intended.
Offered further employment.
INTERESTS
---
Love sports activities, swimming and table tennis.
Traveled around China, which widens my sight of different cultures and gives me good organization on time and money.
Also prefer reading, such as biography and novel.
Enjoy light music, classical music and Pop music.