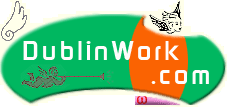 Alexandre ...
...
...
Dublin Irelande
Tel: 08. ... .....
DoB: 8 august 1976

Nationality: French
Categories: Financial Services, Accountancy, Sales, Trades
CAREER HISTORY
---
January 2005-December2005
TNT Express France
ACCOUNT MANAGER MULTI-DIVISION.


Accountable for the business development of a portfolio of 30 French major Accounts
Planning market research exercises and formulating tactical action plans
Acting as a support to KAM (Danone, Lu, Purina pets care, Fedex logistics), insuring local implementations and diffusion of global agreements, developing local business opportunities.
Coordinating TNT France multi-division offers (domestic, international, special services)

Achievements: Revenue 12M / revenue increase from -12% to 1% in 2005 for domestic division, and from 25% to 30% for international division.
Achievements: New business +30% over budget.


April 2004-January 2005
TNT Express International
ACCOUNT MANAGER MONO-DIVISION (international services)


Accountable for business development of a 2,3MÔ portfolio.
Implementation and diffusion of national agreements on strategic customers (Danone, Nestlť, BG groupť)
New partners acquisition.

Achievements: 295KÔ of new business.


July 2001-April 2004
TNT Express International
FIELD SALE (international services)


Accountable of the Parisian area.
Accountable for business development of a 1MÔ portfolio.
Prospecting new customers

Achievements: Revenue 1MÔ, increase from -8% to 15%, and 30% for first quarter2004.
Achievements: Best France salesman award-2003, with 185KÔ acquisition.


EDUCATION AND QUALIFICATIONS
---
| | |
| --- | --- |
| Oct-2004 | Mercuri international: TNT sales formation |
| Sep-2001 | TMC conseil : TNT sales formation. |
| Sep-2000 | MasterÔs degrees in economics University Paris 8 |
| Jun-1996 | French leaving certificate |
Computer literate: Words, Excel, PowerPoint